Knitting crochet loops are specially designed for lovers of knitting wool boxes. It can protect your fingers and make your knitting work faster. The crochet loop Cao Yong embossed craftsmanship, will not rust, durable and adjustable. The ring on this ring splays slightly so that Craving can easily slide into the ring. Simply turn the yarn guide ring over and you can wear it on your left or right hand.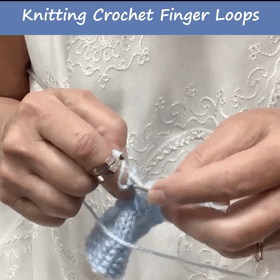 👉Features:
Use relief and thai silver to make rings
The coil is slightly opened to facilitate the yarn sliding in and out.
No more blisters on fingers.
No longer burns the yarn.
Fix the yarn in place for faster knitting or crocheting.
Helps to maintain consistent yarn tension.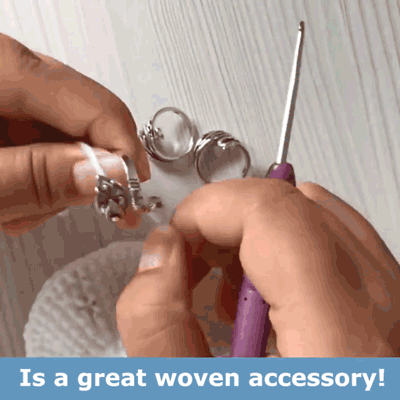 -This list is only for 1, single turns, braided loops or crochet loops or stranded wire.
Please pay attention to the precautions when ordering:
Measure your index finger near your tip (just under the nail bed).
Wrap 1 cm (1/4 inch) wide paper with your fingers. Ensure the size of the knuckles.
Use a pen to mark the point where the ends meet on the paper.
Placement-measure the length of the paper on the ruler and measure.
US/Cdn 4.5 size ring suitable for most ordinary fingers.
Knitting/crochet loops are adjustable.
Specification:
Material: Thai Silver
Size: Width:10mm Diameter:18mm
Pattern: Peacock
Weight: 40g
Package Included: 1 x Adjustable Knitting Loop
Please Note:
1. Please allow 1-3cm error due to manual measurement.
2. Please understand that colors may exist chromatic aberration. Thanks for understanding!